WiFi interested? Airsnort? Wardriving in Michigan? Email me gwickmiller@gmail.com
+++++
The Digital Nomad Knowledge Base

"FEED YOUR BRAIN"

Links

All Links Links for Network and Computer Security Studies

All Education Links and Text for General Network and Computer Studies

All Newsgroups Links to various News groups, General and Computer and Networking

Tools

All Tools Software firewalls, Antivirus, Security/Insecurity tools

Text

All Text Text, and tutorials relating to computer, network, and Internet

"4 basic steps hackers use to break most systems" READ

Resources

All Resources Quick look-ups of Whois, File types, Country URL

All Intrusion Detection, Firewalls, Loggers All IDS, Firewalls, and loggers

Technical Links to Computer/Network Manufacture/Equipment

All Search Engines Search engines collection, various countries

Read C0VERTl's story of Rubi-Con Detroit 2002

Choose File type of choice; txt or html below

More stories of police, k9 dogs, and doom on the Rubi-Con website
who is c0vertl?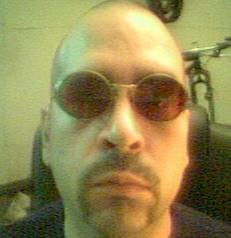 Webmasters and supporters of The Digital Nomad,

HERE is the banner for this website, Thank you for your support!



GFIsoftware



Agnitum/download/outpostfree - Personal Firewall
KLIENT IRC
IRC Chat Software
housecall.trendmicro.com - OnLine Virus Scanner
Above Links does not suggest sponsorship or corporate greed of C0VERT1 or the DN.
wickmiller_g@yahoo.com - Webmaster - All Rights Reserved 2000 - 2005 Not Responsible for use/misuse of information found on this website